10
Honestly: Are You Making Any of These 12 Content Marketing Mistakes?
Perhaps you've heard about the online marketing strategy called "
Content Marketing

" somewhere somehow. Am quite sure you're practicing it too. Well you can't afford to make mistakes with this strategy as it works well if done well. Have done my best in sorting out over 12 of the most common Content marketing mistakes and their remedy in this article, Ensure to keep reading 🙂
Download Your Full Content Marketing Guide …. Click Here
So Content marketing came into all our lives and changes everything. I could have argued I never heard of anything like it the past few years. All have heard of and tried practicing is article marketing.
Both are similar but aren't the same. Check out this Content marketing definition by CM Institute.
Content marketing is a strategic marketing approach focused on creating and distributing valuable, relevant, and consistent content to attract and retain a clearly-defined audience — and, ultimately, to drive profitable customer action.
Article Marketing vs Content Marketing (Wikipedia Definitions)
Content marketing is any marketing that involves the creation and sharing of media and publishing content in order to acquire and retain customers.
This information can be presented in a variety of formats, including news, video, white papers, e-books, infographics, case studies, how-to guides, question and answer articles, photos, etc
Article marketing is a type of advertising in which businesses write short articles about themselves, their company or their field of expertise as a marketing strategy.
A primary style for the articles includes a bio box and byline (collectively known as the resource box) about the business.
Spot the difference between both? Check out these 7 Article Marketing Strategies to Increase Your Online Productivity
You have a web company, Chances are that content marketing is part of the strategies you have in place to pull more customers or retain the co-existing one.
The ugly truth is that you cannot satisfy your customers neither can you engage them if you don't have a better content marketing strategy in place.
Content marketing involves seducing your potential customers by coming up with stunning and life-changing information which can be in almost any format to help counter their problems and turn them into loyal customers in the long run.
In fact content marketing has proven to be effective in that way.
Really! The beauty of content marketing is that almost anybody can do it as long as you have the insight, can write down and publish as well. Another thing is that it works for virtually every niche you can think of as it involves churning out contents.
Chances are that you do content marketing, If yes! Then it's nice to have the points in this article in mind so as to leverage this marketing tactic and get the most out of it.
Really? Are you making any Of These Content Marketing Mistakes?
1. Not Having a Content Marketing Strategy In Place



This should come first. Content Marketing Institute found out that 43 percent of B2C marketers with a documented strategy considered themselves effective, vs. 33 percent of those without.
This involves planning and outlining the goals you aim to achieve with your content marketing efforts.
How often you should churn out contents, Which type of contents to post, How to come up with those contents and the likes.
A good way to start with is by aligning the S.M.A.R.T technique with your content marketing efforts.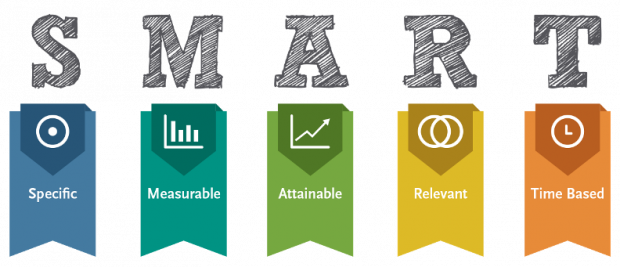 2. Failing to Identify Your Target Audience

This is very important or should I say crucial to your overall content marketing strategy. If you do not have an idea of who your potential customers are and the problems they are facing, How do you intend to solve anything?
Have this in mind, "You can Only Write For the Qualified Audience If You Know Who They Are and What They Expect"
Before going ahead to outline your content marketing strategy you should go ahead and ask yourself these questions.
What tone is perfect for my target audience?
What's their age range going to be like?
What language do they understand?
What problems do they have?
How can I solve their problems?
For example I started out Babs Reviews Blog solely to write quality reviews on General Internet Marketing products which contains just about any online marketing strategy you can think of.
Is it email marketing, blogging, content marketing (just like this one), Social media and so on.
But I soon figured out that most of the people who are interested in these reviews are very much likely to have slight problems with their online marketing journey so I added categories for articles and till today have written more online marketing related articles than product reviews.
And guess what? This works well.
Online marketing generally shouldn't be about predicting. There are virtually a lot of tools out there to find out what's working for you and what's not.
To overcome this challenge I would suggest you have a deep look into your GoogleAnalytics reporting to see virtually everything about your audience.
These statistics can provide answers to the above questions and you should soon know more about your target audience. Only then can you tailor your content marketing strategy to suit the needs of your audience and create more opportunities to gain more customers for your brand.
3. Creating Thin Contents
Just because everybody is doing content marketing doesn't mean you should jump into it without having an idea of what works.
In this era of content marketing short thin posts have no say in this case at all. In fact the era where you write 500-800 words blog posts and get massive turn up is 86% dead.
To impress your customers, you need to write in-depth contents covering every aspect of your content idea and solving every nickel of the problems potential customers might face during the course of pulling it off.
Make no mistake the whole idea behind every content marketing strategy is to acquire more customers, One of the ways to get people seeing your content is to be listed on the top 10 Search engine ranking positions (SERPs). Well am pleased to inform you about a recent survey from serpIQ.
They found out that the top 10 pages ranking for any keyword has over 2000 words on page. Tell me. How do you acquire new customers or seduce the one's you've managed to acquire via other mediums when your contents are screwed.
Seriously anybody could come up with generic 500-850 words content. I started out that way; you can check my first three blog posts.
Then I identified who these guys are and what they want. Most of my visitors aren't entirely newbie's neither are they genius to that extent.
When i have some free time I do read these authority blogs, Learn and sometimes steal what they're doing. One common thing with them is the length and useful the article proves to appear.
An example of one of these guys i found is Authorityhacker so I scaled up my content marketing strategy, wrote longer in-depth contents like this one.
You should do this too.
4. Not Writing Data Driven Contents
Forbes found out that Leaders in data-driven marketing are more than six times more likely than laggards to report achieving competitive advantage in increasing profitability (45 percent vs. 7 percent) and five times more likely in customer retention (74 percent vs. 13 percent).
Not only do data driven post make your content more effective, they also add professionalism to it.
What can this do for you? It generally can make your content taken more seriously when it is backed up with accurate facts.
So how do you write data driven contents let alone get bytes of data for your content.
Best ways to get data for your contents is to:
Get them From an Influencer – Neil Patel is my Favorite. Most of my stats and graphics are gotten from his blog.
Sign up for Google Alerts – Sign up for specific alerts. This will keep you informed if there is anything about what you're following.
Check Industry Blogs – CopyBlogger and MarketingShepra are my two favorites. Business2Community & Content Marketing Institute are good too. Another i love to look at is Hubspot Marketing Statistics.
Check on Search Engines – Usually to make things easier I do Google the string " My topic stats" "My topic statistics 2015". Make sure to give credits though.

5. Sticking to Only One Form Of Content
But why? There are literally other forms of contents you can go for other than the all-common Text/Article format.
For example in this 15 types of contents that will drive you more traffic written by Neil Patel he highlights 15 different types of content that works over and over again. Few examples are:
Infographics– An infographic is the presentation of information or data in a visual way. Its name sums it up — info + graphic.
Meme – You've probably seen these guys out there. They are funny pictures, beautiful and above all has the potential to go viral.
Videos – They work well too. In fact Neil went further to say there's a video on Kissmetrics that accounts for over $21k every month.
Ebooks – The PDF Guys. Ebooks are often a downloadable product, available for free in exchange for joining a mailing list.
Podcast – Podcasts had their phase of popularity, and they're still a great form of content. Plus, they're not hard to create.
Interview -Every field has its leaders. When you're able to interview a leader, you can garner a lot of respect from others in the field, not to mention huge amounts of traffic.
To wrap it all up, While it's good to stick to a few outta these forms and get them mastered. It's important and of essence to come up with a variety of contents as it keeps your readers or customers in your case engaged.
6. Few or Not Including Visuals
Having stick to Text/Articles as the most popular form of content marketing, The need for visuals arise. 3M Corporation and Zabisco found out that 90% of information transmitted to the brain is visual, and visuals are processed 60,000X faster in the brain than text.
There are different forms of ways to get visuals/images to use. If you're good with Photoshop you can easily come up with something great. Or you could grab a good looking copyright free image from one of these 10 free image sources.
Ensure you stay away from using other people's images without giving the proper credits and all.
Other than that, Visuals add life to your content. Gael Breton once advised placing one image between every 350 words of your content.
7. Failing to Grab Attention With Your Opening Paragraph
That question: Have i grabbed my target audience attention with my opening paragraph? On a norms your headlines is read five times more than your whole content.
Clearly your headline has a part to play in how long the readers go as well. Noticed the heading of this article? 🙂 Does it draw attention? Obviously.
There are several ways to go about this, They include:
Opening with a story
Opening with a confession
Open with attention
A few more things to note with your headings are:
Include your target keywords for SEO Purposes! Hey it's not compulsory though… We want to keep this natural.
Make sure your paragraphs are well formatted and have adequate spacing.
Keep testing various forms of headings. Story, to Confessions, to Attention… Test lengths too.
8. Not Optimizing Your Contents For The Search Engines
While user experience is among one of the ranking factors (Providing good user experience helps boost your SERPs) and it's advisable to write for humans as they're the ones that are going to take final actions on your CONTENTS, Failing to optimize for SEO which will bring in fresh traffic is a mistake.
The usefulness of SEO can't be under looked.
While optimizing your contents for the search engines, There are a few things to look at.
Keyword Research – This involves finding phrases people are typing in the search engines. Here's my complete guide on How to do keyword research for your Next content
Tackle Your On-Page SEO Problems – You know them. Site speed issues (Speed up your website by 709%), Technical issues, keyword placements and all.
Off-Page Factors – Backlinks for your contents.
A good way to come out victorious in this one is to keep writing in-depth contents filled with nothing but goodness, Linking out to interesting resources and prompt keyword research.
9. Failing to Add Call to Action
What do you want people to do after reading your content? What action would that be?
Buy your Product Immediately?
Sign up for a Free Trial?
Share On Social Networks?
Leave a Comment?
Subscribe to Your List?
Most people will enjoy the great content you just published and leave at the end. No Command! No Call to action whatsoever. It's a normal for you to acknowledge something great after reading it but some people won't mainly because they have no clue of what to do.
One of the reasons why content marketing has been tested and proven to work is the fact that each content has the potential to drive a new visitor or retain an existing one.
For example Contently found out that 57 percent of organizations now have two or more people dedicated to content marketing, What's more? 24 percent of organizations now devote 50 percent or more of their budget to producing more content.
Let's be frank here, These are multi million dollar companies with a bunch of strategist and professionals handling everything. They won't be investing this much if content marketing doesn't work.
Adding effective call to actions give your readers a clear cut on the actions you want them to take, Want examples?
Like This Post? Share it Now!
Try Our Weight Management Program – Enjoy 30 Days Free Trial! Sign Up Now.
Enjoyed This Article? Sign up to our Newsletter for more exciting articles.
Adding effective call to actions is very vital. You may add them before or after your articles. Don't miss this one… Oh and you might want to add the Fancies (CSS Buttons, Background, and all that)
10. Not Making Conversion Your Priority
Don't just write for the traffic…. Write for the purpose of what it can do for you.
This article will increase our traffic and most likely double our sales by the end of the month.
That's not just prediction. It's what you know is realistic and quite achievable. What's the point in writing for a vast number of audience when they're not going to convert into mere subscribers anyway?
84 percent of B2B marketers said brand awareness was a top goal.
70 percent of B2B organizations and 69 percent of B2C organizations report that they made more content in 2014 than in 2013.
Inbound marketers who measure ROI are more than 12 times more likely to generate a greater year-over-year return.
Having a documented content strategy nearly doubles the chance that you're successfully tracking ROI. – Contently
See what this Guys have in common?
Make no mistake: 200 targeted plus converting traffic is better than 1000 cold unrelated traffic. Forget about the numbers and get your targeting right.
11. Staying Limited to Your Niche
Still i think this is a mistake. Limiting your creativity to what you sell. Someone looking for how to get his Ex back might also be looking for a way out of his financial crisis as well.
Someone seeking to lose weight might as well be interested in some software that might enhance his/her computer usability.
Just saying.
This doesn't mean you should go finally into other things and start blasting. Strategize it like Mike did in this case study on Backlinko.
Find a Shoulder Niche
Create an Amazing Content
Reach Out
It's as easy as that. Track your efforts to see whats working and what's not.
12. Failing to Promote Your Content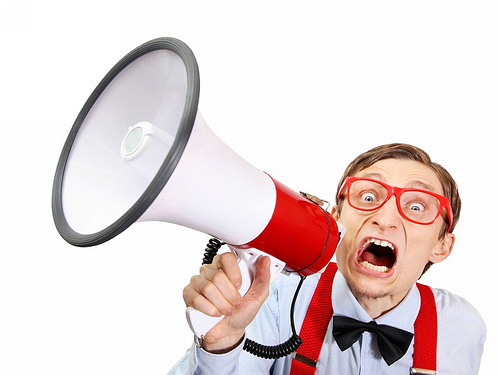 Of all content marketing mistakes, This might be the greatest of all. Just publishing your contents and letting it sit there.
Are your contents for you? Or for your prospects to see? In one of my recent blog posts "11 Reasons Why No One Cares to Read Your Blog Post (Possible Fixes Included) I Highlighted this as one of the reasons.
Failing to promote your wonderful content is just as good as not writing anything unless you have a Huge fan base and email subscribers like Pat Flynn. Even so, these guys still put word out there.
Robbie Richards, One of the successful Online marketers out there that i love once correctly said in one of his blog post.
The problem is that in the era of content marketing so many people are drilling you with the notion that quality content is the key to building links and generating online traffic.
Wrong.
The fact is, great content doesn't promote itself. In fact, writing killer content is less than half battle.
The real magic lies in content promotion. Without it, your content will struggle to earn a social mention, let alone a quality backlink.
That's just the truth. Why do you think content marketing works? It's cause it's a bit hard. Coming up with contents and having to drive attention to it. Why do you think 57 percent of organizations now have two or more people dedicated to content marketing.
If you don't promote your content, Nobody is going to see it let alone get compelled to click through on one of your call to actions. Take note.
After publishing a content, Take time to
Spread it on Twitter
Share it on Multiple Facebook groups & Google+ Communities
Pin all the Images and send them to Pinterest
Reach out to relevant subreddits
StumbleUpon too
Send it to your Email list
Whilst doing a search i found these awesome resources you could look into as well;
Conclusion
Don't get left out: The 24 percent of organizations now devote 50 percent or more of their budget to content marketing Cause it works.
You should too, This article highlights mistakes you might run into in your journey. Also keep at the back of your mind that consistency is key. Content Marketing Institute also made a contribution to this by saying 48 percent of B2C marketers and 42 percent of B2B marketers now publish more than once a week.
Consistency in content marketing is what top online marketers like Neil Patel have used to get known. Don't forget.
Honestly, It's been a while. Have been at this article for over 2 weeks editing and putting things together. You love it? Do whatever you like to it…
Share It On Social Media
Link to It on Your Blog
Send to your Email subscribers
Leave a Feedback 🙂
I don't mind! Just don't do one thing though and that's!
Just Read and Leave? This will Get the Content Marketing gods Angry. Don't do It.
Just kidding 🙂 Am a little bit serious though. Socialize with this one. Feel comfortable.
I need you to Do Something for me: Click on the Pinterest Share Button on the Sidebar and a Popup with all the images on this article should appear: Try Pinning These Images to Your Pinterest Account for Me.

See you soon.