6
How to Build High Quality Backlinks That Increase Blog Rankings & Traffic 1
Let me not waste your time with boring introductions telling you what a backlinks and how it works. In this article you're going to find out the most effective strategies for building high quality backlinks that won't hurt your website in any way let alone get you penalized.
Backlinks… Oh backlinks.
One of the most crucial factors search engines especially Google looks at before deciding what position your web page is going to be on is how many backlinks pointing to that particular page.
If you've tried studying anything about SEO which is a digital marketing strategy most advanced online marketers need to have a head start on… Then you definitely must have heard of Backlinks and how it helps your search engine rankings.
Or
If you are new to SEO, Then you need to start getting used to the term backlinks. So in this guide! I'll attach a short definition for you…
What is a Backlink? What are Backlinks?
Glad you asked! Backlinks are known as incoming links to a web page best from another web page. They are also known as backlinks. For example:
See the Common content marketing mistakes linking to my previous article? That's an example of a backlink.. Having those from another website is often regarded as a vote and it shows to the search engines how relevant that page the link points to is. So you get it now right? Let's move on..
Backlinks are dynamic, A lot of these bad guys could actually skyrocket your rankings and get you to the top of the SERPs in no time.
But there's a catch. A little bit of issue, Tinnie Tiny problem.. Not all backlinks are equal. How do i put this? There are different types of backlinks.
What are The Different Types of Backlinks?
The Do Follow Backlinks – These types of backlinks often helps your SERPs. It often contains the

rel ="dofollow"

tag that instructs the search to follow the link, index it and count it as a vote to the other website.
The No Follow Backlinks – These types of backlinks appear as simple HTML text to the search engine bot. Such link passes no link juice like the do follow backlinks and often contain the

rel="nofollow"

tag.
Both types of backlinks are good. The do-follow which passes link juice to your website and the no-follow which can easily be attainable on a high PR Website that can send targeted traffic to your website and increase your brand exposure.
To wrap it all up, Do-follow links are the type of links you want to have most as it helps increase your rankings but be careful. Too many do-follow links from similar websites may be considered spam by Google and it many hurt your rankings.
Moving on…
Natural Links
SEOs build links a lot. Why? The simple answer is because it affects rankings in a positive way. Everyone knows this that's why anyone would basically do anything for lots and lots of do-follow backlinks. There are many ways to build these backlinks. Naturally ( Purely White Hat ) & Un-Naturally ( Some Black / Grey Hat Methods Involved ).
In the process of building your links you want to make them look natural in the eyes of Google or else…
Nobody 'll be around to tell your SEO story.
Unnatural backlinks can harm your website and get you temporary even permanent ban from the search engines listing page. Initially I would say those types you purchase on Fiverr or make using bots are the type am talking about here but when I made use of the term Unnatural then you already get my point.
Here's some features of Natural Backlinks
The two sites interchanging the links should be related in a way i.e. They should be on the same theme. This gives often attract clicks (traffic) on the links as well.
The link anchor or title must be diversified.. In different phrases. It's very essential to diversify these texts.
The links should be on different pages not on pages resources meant only for links.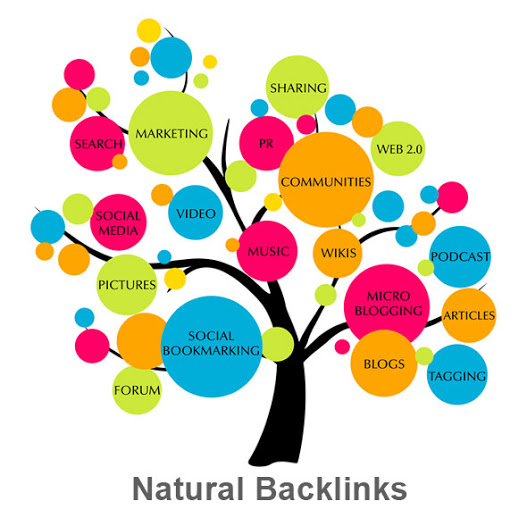 Here's some Few ways to Get These Types of Backlinks
Create an interesting/useful content that will attract natural links from high authority websites.
Reach out to people asking them to link to your beautiful content, Like an outreach campaign.
Create Infographics that gets Traction: Here's Brian's Guestographics method
The Holy Grail of High Quality Backlinks
Like i said earlier… Some links mean more to your website than some. This is because the link juice they carry varies than the other. For example:
A do-follow backlink from my blog vs a Website like Mashable
What do you think? Which website will obviously carry more link juice, My blog only launched early this year. Mashable has been around for years.
The sources of high quality dofollow backlinks to your website varies and you can find them on:
Social Media Websites – These websites often carry high PR link juice and getting some sugar from these guys will definitely make a difference.
Social Bookmarking Websites – Also communities alike, Can be a sources of high quality backlinks.
Gov & Edu Backlinks – These top-level domains are often ranked high. Really high. Most SEOs say backlinks from these websites are way powerful. Others do not agree with this, All the same… It' vital to have these links, Here's how to get 70 dofollow/nofollow high PR EDU & Gov Backlinks
Others include Blogs, Media sharing websites, Review websites and so on.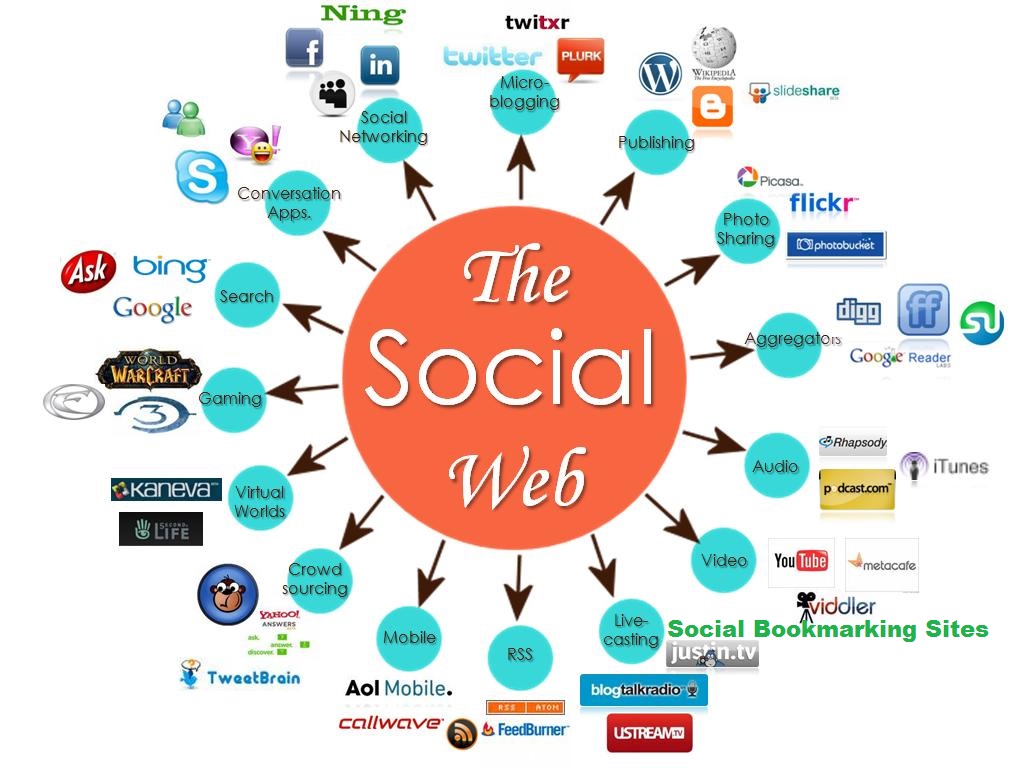 Do Backlinks Location Matter?
In case you're wondering the answer is yes! In fact the positions of backlinks on a page plays an important role on how search engines take it into counts and how easily it is for users to find. Listed below is the different types of place a link can be.
News Backlinks – These are backlinks located inside news articles on some specific news websites.
Article Backlinks – These are backlinks found inside an article. These types are unique as they're specially created for special attributions and the page often contains related keywords. Such links look natural and can bring huge benefits to one's websites.
Context Backlinks – These links are incorporated right into a page's content. They are mostly paid and can be very expensive.
Banner Backlinks – These links often are within the normal graphics on high PR websites. They often carry no juice but can increase traffic as well as give more weight to a link.
Site-wide Links – These are links to other websites that can be found on every page of the website. These types of links are often found on the header or footer of websites. To be honest these types of backlinks have a negative effect on SEO. Some proof? Here's Google's Matt Cutts explaining it.
Balancing Your Backlink Profile
Balancing your backlinks profile will help you avoid manual or algorithmic penalties from the search engines as balancing it all makes your link more natural.
Not too much, Not too low.. Not too focused and in the right proportion. Here's a visual illustration from LinksManagement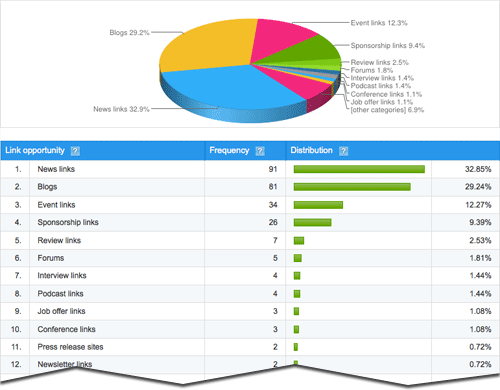 Wrapping This One Up
Remember the title of this article? "How to Build High Quality Backlinks That Increase Blog Rankings & Traffic 1" What does this mean? There will be a second part of this article which will contain some proven to work over and over again method to build those backlinks that will increase your website, blog traffic.
In this article i didn't really talk much on those, Just the basics. Everything you should know about backlinks. But in the next one, Get ready for some actionable stuff from my end here.
However it is great to stay in touch so as to not miss out when the second part gets published. That should take less than 7 days theoretically. So how can I keep in touch? The form right below help you will do that. It will earn you some premium guides as well. They are worth over $75.
So that's all for now. Thanks for staying with Babs Reviews Blog this time. Till we meet again!
Ah but before you go… Don't forget to share okay? Trust you will… Bye for now 😉