We all know know important it is to build our email list as online business owners right? If no then ask John Chow who regretted not building his subscribers and collecting emails from the day one he started his blog.
And so to say most websites run their business on WordPress, In fact 26% of the total websites on the internet is powered by WordPress... If you run a business website or a serious blog which is also a business too?
Then I can bet you use WordPress but we're not here to discuss WordPress are we?
Previously I published an in-depth article on "The Best Email Marketing Software Services For Business Owners" There I highlighted a lot of reasons why you should start email marketing, collecting email subscribers and building your own list.
Have you taken me up on that yet?
If no? Then that's not too good for your business, Why? Email marketing works. Asides from LV= Getting mad ROI from their recent email marketing campaign, Here's what happened to Craghoppers: A travel clotting company recently doubled their email marketing efforts.
A ROI of 711% was recorded, Again the email campaign helped re-engage 56% of registered users abandoning what they wanted to buy in the past, adding a 30% click on each emails sent. From all sent emails from Craghoppers it all resulted into a  10% sale.
Everytime.. After seeing this you could as well call email marketing a money making machine yeah?

So you want to start building your email subscribers from your WordPress websites there are a few plugins to look at to avoid losing money and quality leads to ugly, poorly designed opt-in forms. To make it easier there are a few plugins to help you grow your email subscribers.
Among those email marketing plugins are Thrive Leads, Bloom Optin Plugin (Which we'll be looking at today) And a couple of others like Popup domination, Optin Monster, Ninja Popups and others.
Today on Babs Reviews Blog, I'm going to review and break down extensively two of the best plugins on the market... Excited? Yeahhhhhh! Let's go.

Let's Start With The Pricing! Shall we?

The foundation of everything... Well for me to purchase something! Anything at all... First thing I CONSIDER is my sweet pocket. In other words the size of my bank account and how much my credit card can churn out.
Well looking at the two plugins, They're real cheap and I have to say real value for money! Don't understand me yet? We'll get there.

How Much Does Bloom Optin Plugin Cost?

My, My.. Good question. Well the bloom plugin is not sold individual. Sadly... The plugin is packaged and comes with the Elegant Themes membership subscription package. Elegant who? We'll get to that shortly.
Let's just say if you're to lay your hands on the Bloom optin WordPress plugin we're looking at $89 Per year. But you're not just getting bloom.
You're getting the plugin and a couple of other plugins and Premium WordPress themes.

How Much Does Thrive Leads Plugin Cost?

How much does Thrive Leads List building plugin cost? Glad you asked. Un-like the Bloom Plugin, This plugin is sold and available individually. That sounds cool to some of you guys. Sorry! But I can read minds now...
Hehe! Just kidding.
The Thriveleads plugin is a license typed plugin. Install on a domain for $67 or get the $97 version and install it on unlimited domains you own or you could either purchase the agency license for $588/year.

Looking at these Pricing one could say the Bloom Plugin is cheaper and beats the Thrive Leads Pricing hands down. I mean you're getting the plugin and activating with unlimited license on any website and still getting the whole Elegant Themes package (Even if you don't need it).
The Thrive Leads on the other hand? Wasn't this expensive in the past... I'm talking as at November last year to some time in December but the price had to go up due to the fact that the plugin seems too good to be sold so cheap.
Then I didn't have the Thrive Leads plugin, I only had Bloom and was utilizing the awesome piece. I got Thrive leads recently and well I was blown away... Wrapping this section up?

So protecting your pocket and taking a closer look at both plugins, Bloom clearly comes out with a plus 1 in this section. Well what can I say?

Moving on and further in this plugin comparison article, It's time to ask another very vital question that needs to be asked... Well? Maybe.

So, Who Exactly Created Each Plugin?

Yes, A very vital question as well. When purchasing stuff online... It's important to get in a few information, Not only that of the product but those of the creators as well... It goes a long way. That's why 93% of total U.S Consumers read reviews before they buy anything at all...

Back to the question? The two plugins! Who created them? A little background check? Yes I did 'em.

Who Created The Bloom Opt-in Plugin?

---
The Bloom Opt-in Plugin was created by The Elegant themes team and was launched last year or before I GUESS. One thing that strikes me is that over 317,220 People love Elegant themes and what they create? That's not something to play around with if you ask me.
These guys are reputable, That's all I Know!

I went live with the new theme and my site went from "same old, same old," to "WOW!" Now, for the price of dinner out with my boyfriend I have a site that finally does me and my brand justice! It makes me smile every time I click over to it! And because it's designed to be flexible, I can update it super-easily whenever I want. I love my new website!!! Thank you, Elegant Themes!

Melissa Dinwiddie
---
Who Created The Thrive Leads Plugin?

---
If you're an online business owner and you don't or never heard of Thrive Themes, Where have you been? Those guys are freaking gooooood...
At least that's what I thought when I first saw the Thrive content Builder which I used in adding Wonderful short codes and editing this blog post well. When I saw what these guys have done? It went from just good to freaking audience :)

So the Thrive themes team developed the Thrive leads plugin. They have been around for some time now and thousand of people love Thrive themes. Why? They build conversion focused themes and WordPress plugins.
Your stuff is beautifully designed, fast and has great options for marketers that you just don't see with other themes. Great, great job! Absolutely love Thrive!

David Coleman
---
Now that you've seen who did who and what did what? Who would you trust more or vouch for with your money and business? You can't type that here... Only in the comment area so keep it in mind that you're going to do that right after reading this article.
Looking at what we have hear closely...

Elegant Themes seems to have more customers than the Thrive folks yeah? That's a Plus 1 and The Thrive Themes Products seems to be generating buzz everywhere repeatedly like over and over again.. Tell me you've never heard of these guys.... That gives them a plus 1 as well.
So will we call it a tie here? Maybe! Yes...
Moving on it's time to look at each plugins here, It's features... Technically! Know what you're buying? Perfecto :) That leads us to the next question.... Are you ready?

What Are The Features?

Honestly speaking, When i started email marketing and collecting subscribers... There were only few opt-in tactics. In fact mainly two which is Widgets and Pop-ups, But then things are changing. There is serious advancements in Technology.
New formats/techniques have been introduced into the field and here we'll explore them... See ehich plugin lacks and which has.
But first let's take a look at those common opt-in form types well known today, They are:

Pop up Optins
Widget Optin forms in Sidebar
Sticky Ribbons (Notification Bars)
Scroll mats
2 Step Optin Forms
In line Forms (Appears within your content areas)
Slide in Opt-in forms
Screen filler overlay'
Content Lock (Subscribe to unlock contents)
Multiple choice forms
Exit intent technologies
And more...
That's a lot Eh? In fact it might get confusing at times when it comes to choosing any of these opt-in types on your website especially when you have all these features packed with your Plugin.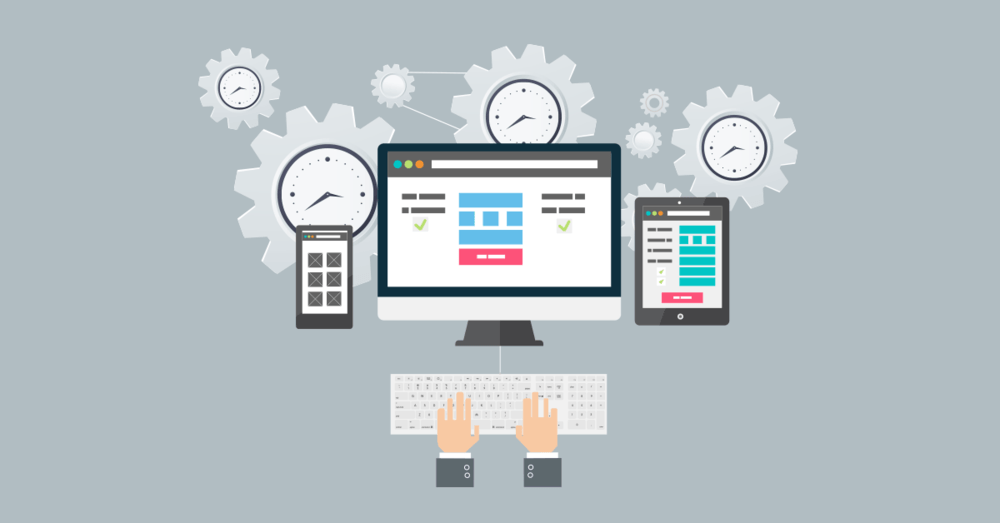 That's why I love to look at this article Published on The Thrive Themes blog, Explains a ton about best practices when it comes to choosing an opt-in form type. Good I must say.
Now with all these said, Lets get down to earth okay? People are getting smarter these days, It will take just more than some annoying popups and sidebar widget to build your list, optimize and leverage your site's potential.
So are all these features necessary in a list building plugin? Big yes.. Now let's take a look at these plugins and which has which features.

Bloom Opt-in Plugin

Pop up Optins
Widget Optin forms in Sidebar
In line Forms (Appears within your content areas)
Slide in Opt-in forms
Content Lock (Subscribe to unlock contents)
Standard A/B Testing feature
Good report and analytics suite
Sticky Ribbons (Notification Bars)
Exit intent technology
Screen filler overlay'
2 Step Op-tin Forms
Scroll mats
Multiple choice forms
Thrive Leads Plugin

Pop up Optins
Widget Optin forms in Sidebar
Sticky Ribbons (Notification Bars)
Scroll mats
2 Step Optin Forms
In line Forms (Appears within your content areas)
Slide in Opt-in forms
Screen filler overlay'
Content Lock (Subscribe to unlock contents)
Multiple choice forms
Exit intent technology
Advanced A/B Testing feature
Good report and analytics suite

Whoa... What a breakdown of features down here, Honestly speaking! I almost gave up. But I didn't.. Hehe.
Look at these features... The winner is so clear and glaring.

The Thrive leads wins by 6 features here.... Wow? Yeah seems the Bloom plugin only comes with the basic list building features we all know about.. And thrive Advanced and latest in every way. So that makes us give Thrive Leads a Plus 2 Here? Not a plus 6 :)
It's been sorta tough between these two guys... The last section where we talked about the plugin features, We were completely blown away by the amount of features that comes with Thrive Leads. Very very modern and great for people looking to build their email subscribers Fast.
Come to think of it, Who want's to build his slowly?
Moving on let's get down more on this Bloom Email Opt-in form and Thrive Leads review and comparison... Now we're going to be looking at another thing, Another question entirely.

Is the Plugin Going to Be Regularly Updated? & I'm I Getting Support?

Very critical and delicate aspect of this article. The internet is not as it used to be 6 or even 3 months ago, Chances are that you're not shocked by that statement...
If you're purchasing Software as this one then asking questions such as I'm I getting support for this item or Are there gonna be regular updates is not only required but a MUST!!!

For example Facebook changes it's API frequently, Facebook groups marketing app developers must adapt to this change as well and update their software so customers can continue enjoy what they pay for, Real value for money right?
Lets start by making Asking the Updates question... Bloom opt-in Plugin last received an update around August last year.. We can't tell if there are going to be future updates or anything but can we still call this a recent update? Thrive Leads on the other hand...
Well got it's latest update a week ago. Among tons of others that have been rolled out before January 28.

That's cool yeah? Very cool.

Now lets go over to the support area. Each software creator knows how im portant support is for his or her customers. These two guys won't dare sell without offering quality support.. They'll lose but anyways the good thing is both folks have support available.
Proper documentation for bloom and even more proper for Thrive leads along side bunch and loads of video and text tutorials to help you find your way around the plugin..

For This reason? We're giving Thrive leads a Plus 1 for being a frequent updater and as for the support! We can have a tie for that... At least it's not the first time we're having that in this article. Besides both offer great support.
Taking note of this (Support & Updates) is very vital. Now this takes us to the BIG B.I.G Question! The Main part which is....

How Easy is This Going to be For Me to Use This Plugin?

Simplicity is what everyone craves for. I'd rather do things the easy way than go around the hard way.. That pretty much sounds like how you would have it as well.
Let me ask you a question... Real quick! Real quick! Don't lie "Would you rather complete a task in 10 minutes or in 12 minutes" Notice the time difference! Just 2 Minutes.... The question is "Would ya?" Let me get your answer in the comment section Eh?
One remarkable thing about both plugin is that they both come with pre-made templates you can edit and make yours immediately. Impressive.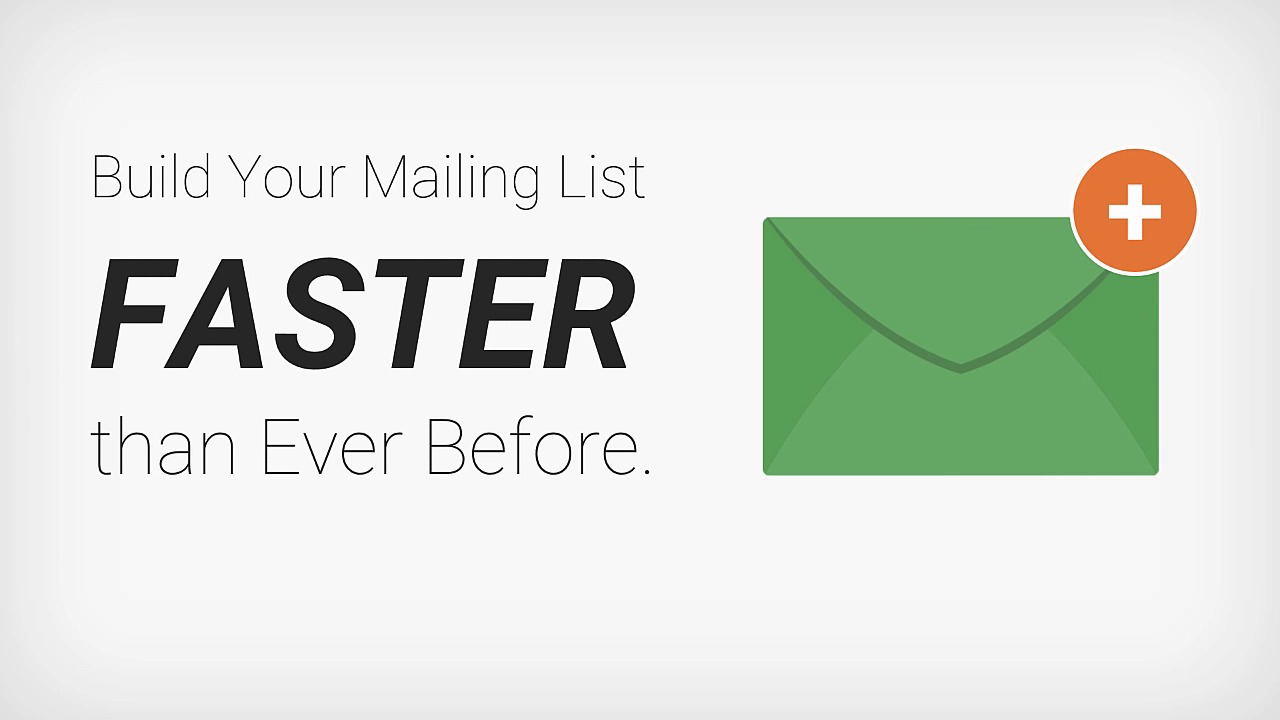 The templates that come with bloom are all flat designs and look almost like each other if you ask me but The Thrive leads diverse and so many, You could look a bit.. Chose this one then scroll down and see another cool one then over and over again.
I don't know about you but that makes me feel so excited. The creativity these guys brought to the industry is remarkable.

How simple are these two plugins? How easy are they to find my way around them? You'll find out below :)
In fact to make things easier I'm going to show you how to create a sidebar widget opt-in form using Bloom and the Thrive leads.

Creating a Sidebar Widget Using Bloom

Getting started, I assume you know how to install a plugin and activate it. If yes then when the bloom plugin is activated... You'll see it along other menu items on the left hand side of your WordPress Admin Dashboard.
Click on it and you should land On a page that has a blue new opt-in button... Click it and you get presented with a menu like the screenshot below.
Then you can go ahead and click on any of the type of form you wish to create. In this case we'll be hitting the widget option as we're trying to create a sidebar widget optin form.

Give your new form a name and connect it to your email marketing software. Bloom seemingly integrates with most popular services, Over 15 of them and if yours is not on the list, Simply create a sign up form from your email service and use the custom HTML form to create a connection between Bloom and your software company.

As you can see above, I'm connected to Madmimi and I'm all set to go to the Next page which is Design your opt-in, Once you're all set as well please proceed by pressing next..

Here you get bombarded with a lot of flat design templates though looks like each other that you can chose from. Looks like below.

Chose one by clicking on one then change the words, Fonts if you like, Colors yeah? Borders and customize it as you like. Make use of the sticky preview button beside your dashboard to preview what you're doing and once you're satisfied.
Scroll down and click Save & exit... Then go to the widgets place, drag it onto the sidebar and select your form! You're done. See how easy that was?
Did I mention that with bloom you can create unlimited form with unlimited designs and color and place unlimitedly on any part of your website. That's how simple it is.

Now that we've seen how Bloom works. Simple and easy let's take a closer look at the Thrive leads plugin as well shall we?

Creating a Sidebar Widget with Thrive Leads

I'm getting Excited, Here as well we're skipping the whole plugin installation part and diving in straight... Once you're in your WordPress admin dashboard, Please go to the Thrive Dashboard. The link to go there is way down on the left hand side.
Once you're on the dashboard which looks like below, Click on Thrive leads dashboard.

There are four options to choose from.

Lead Groups
Lead Shortcodes
Leads Thrivebox
Signup Segue
Let's stick with lead groups okay? Cool... Click on ADD NEW Beside lead groups and we're a few steps away from finishing our awesome design.

Clicking on lead shortcodes will open a popup asking you to name the Group... Give it a name and hit the green "Add Lead Groups Button" .
After that you should get the below look, you need to click on that small edit button so then? The action begins.

Get on the new page and hit create form, Give it a name for proper identification then click the pencil icon way on the right hand side similar to above to start editing your form..
Then you should get some beautiful forms, Click on one to chose and fill in your words fast. Click any part to start editing. Actually this is the real WYSIWYG editor. So clean! Need more? Try Content Builder.

Click the form and connect with a service using API connections or with an optin form. Then next is to preview your form and save just like below.

See how easy this one is too?

We could say each plugins are simple to understand quickly. Bloom yes! Thrive leads can be a bit complicated but when you Buy Thrive Leads you get access to a lots of training in text, video format including support.
There are also videos embedded to your Thrive leads menu to help you find your way around the plugin.

At this point? No more assigning of Points or plus ones here... There's no need for that anymore. The results are glaring.

So in Conclusion?

Bloom plugin? Sounds cool.... Thrive leads? Sounds great. The Thrive leads seems to carry more features and possess advanced list building mechanics to help you grow your email subscribers faster than ever.
Both are great plugins.
Right now though, If you ask me... What plugin should you use or what do I recommend? It​'s clear I would tell you to go for Thrive leads! Why?
Its super fast, Feature rich... Integrates with major email marketing services, Comes with many many sexy list building templates, Quality support and regular updates..... More. It's really endless but if you're on a low budget and need just the basics! I have worked with Bloom for months. It's great too.
It's been a heck of a review! Kindly leave your feedback using your comment form and PLEASE! Tweet this article :)

Review & Comparison: Bloom Opt-in Plugin vs Thrive Leads List Building Plugin for WordPress