1
Top Best Online Marketing Tools For Smart Online Marketers 2016
Welcome back to Babs Reviews Blog, We've been down for maintenance for a while now and I haven't had a chance to publish an article this year.
This is my first, So brace yourself.
There's no doubt that the finest and most skillful online marketers including you should have prepared or still in the preparing mode to make ​the best out of this year. Remember! To make $1 Million by the end of this year.
You have to be earning up to $83,000 a month... Now that's a lot. But i believe I Can! Well yes! And so can you... Putting things in place already and I'll be updating you guys as time goes on.

You can't do this on your own for sure. You need tools to help get rid of most of the strenuous things you have to do... Want examples?
Fast Keyword Research
Competition Analysis Research
Email Marketing & List Building
Marketing Automation
Website Management
And More....

Here you'll find the best online marketing tools to make marketing easier and faster! These tools will ease your work load and allow you concentrate on other things that needs your attention.
So are you ready? Am organizing this post in an orderly away! We picking this from the top... I mean from Your web hosting & Domain tools to others... You may as well make use of the quick navigation links above to jump to a section.
Web Hosting & Domain Tools 2016

You need a domain and web hosting servers to get started with having your website online. It's where you store your site files and without it... Well there's nothing! So here goes:
---
Hostgator Hosting

Providing shelter for over 9,000,000 domains on the internet! Hostgator is one of the largest and trusted web hosting company to rely on for shared hosting, dedicated servers and reseller hosting accounts.
...And recently domain registrations.
With Hostgator starting at $4.86 you can have your business and other multiple business ideas you have online now. It's easy, Fast and the support is great.

A Small Orange Hosting

And then there's A Small Hosting. Quality and affordable web hosting service provider for almost all need s starting at $2.92.
Amazing server speed and multiple hosting features.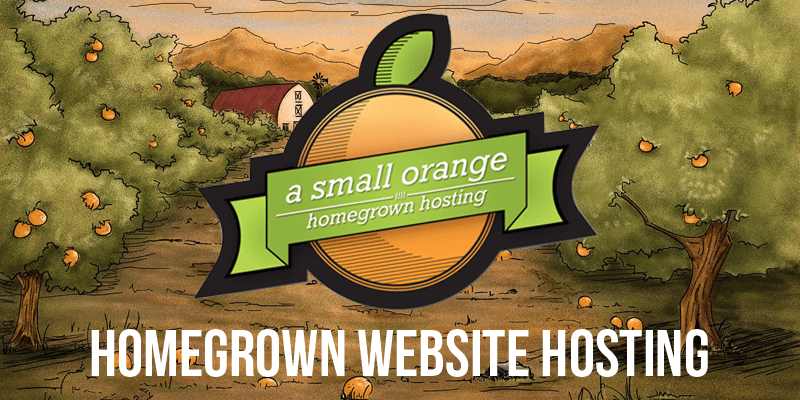 Shared hosting, Re-seller hosting, Dedicated, Business hosting and lots more with great support as well. They're trusted and I recommend them...

Godaddy

Godaddy has been providing web hosting and domain services for a long time but when it comes to purchasing domains especially — they're the best in the business.

All the domains used for my projects are from Godaddy.
What makes registering with them so much exciting is the various discount coupons available on the internet. My first domain was purchased for as low as $0.99.

---
WordPress Tools 🙂

After buying your own domain name and server then it's time to get started with creating your first website or just another one & another one. WordPress is recommended... It's an easy & open CMS, SEO optimized and can be used to build virtually any type of website.
Here's the best WordPress resources you'll find valuable.

Themeforest

Home of all amazing WordPress themes. Themeforest is like the WordPress theme repository.. The difference is... Items here are premium and requires you to pay before you can lay your hands on an item.
Rest assured, You're getting the best quality as you'll be previewing what you want to buy and still get quality support after buying it.
Themeforest is also one of Envato studio websites so they're trusted.

MyThemeShop Themes

The MTS team is one of the best and most creative WordPress themes provider in the industry providing over 80 premium and other free items.
I'm a huge fan of MyThemeShop. I was formerly running Babs Reviews Blog on one of their themes before I decided to go with a change... Reason is just to Test! Test!! Test!!!
Except nothing but Speed, Search engine optimized, Beautiful themes from the MyThemeShop team. I really recommend them.

StudioPress Themes

Creators of the popular Gensis framework. They provide super fast mobile responsive child themes that serve different functions.
Creating an agency website, personal portfolio, Personal blog, Food blog, Business website and more...
StudioPress themes are used by top influencers and thousands of people including me trust StudioPress themes with our business.. Really recommended!

Thrive Content Builder

Asides the standard WordPress theme required for every self-hosted WordPress website like this one, Almost every other part of this blog runs on Thrive Content Builder from the Thrive Framework team.
The ultimate live visual editor for WordPress websites.
With the Thrive content builder I'm able to create engaging and visual appealing contents like this one, Build high converting landing pages and super responsive optin forms for collecting email subscribers .
The structure of this post is powered by the Thrive Content Builder. Helps you put things in place nicely. I rate this plugin 5.5/5 stars.
It's a complete suite for every WordPress user! Every..

---
Search Engine Optimization & Traffic

So now that? Your website is up? Then it's time to send some traffic to it. Organic traffic can be increased through proper search engine optimization.
... Good thing is you don't have to go all manual with this process.
Quite a number of tools are available to help you with this so are you ready?

Ahrefs SEO Tools

Ahrefs is a very crucial SEO tool that will help you analyze your links, competitor links, Track your keywords and give you reports to help you focus on and scale up your online business.
With the Ahrefs software you can monitor your brand effectively. There are tons of features available on Ahrefs including site explorer, positions explorer, content explorer, positions tracker and lots more.
Asides that Ahrefs is also trusted by most online marketing mogul including Neil Patel, Brian dean from backlinko and loads more.. Good thing is you can try Ahrefs free.

Google Keyword Planner

Google's own keyword research tool. With this FREE tool you'll find keywords to create your blog posts or build your entire website about.
Remember you can't just start publishing or doing anything without proper keyword research else you'll just be wasting your time... and losing out on a lot of traffic from the search engines.

Good thing is the tool is free and you can access it almost immediately. Plug in an idea and you're good to go..

My Paid Traffic Handbooks

As you can see or can't see, Have got some really tight paid traffic course I'm giving out to lovers of this blog for FREE.
Yes and it's on the Homepage.
The paid traffic handbook enlightens you on what it takes to drive traffic to your online business the paid and faster way. Plus you get to know which source is good and which is bad for your business. This could be yours today... Its FREE.

Long Tail Pro v3

The Long tail pro keyword research tool has been battle tested and declared perfect by over 70,000 SEOs from around the world.
With this keyword research tool, You can uncover most hidden keywords you could start a super targeted money making micro niche website with in no time like my friend from The Rounding Sound.
It's easy and the platinum version of LTP is what i recommend! It's a must for real online marketers.

Infolinks

Just like every other ad serving company Infolinks is one to watch out for in 2016 when it comes to increasing your website traffic.
Place smart ads on other high trafficked websites and watch your revenue grow with infolinks. I have worked them in the past and the experience was good, Nice support system too.
I recommend them.

SEMrush tool

Probably the best SEO and keyword research tool out there. Voted best by many top online marketers as one of the most sophisticated SEO tool on the market.

SEMrush is not just an SEO tool that helps you with keyword research... It helps you with competitive analysis too and the reporting is amazing.
Another good thing is you can try SEMrush completely free as well without spending a dime. But i can assure you! The tool is worth it.

Microsoft Bing Ads

Best alternative to Expensive Google Adwords - Microsoft Bing and Yahoo Ads! Although Google has taken most of the search engine market share. As at January 2015 it had 74.8% of the total market while Bing Ads 12.4%

Still it's a great traffic tool as it's not congested and most expensive keywords on Adwords are cheap here, Plus most searchers are from the United states... and other top tier countries.
Also another reason to consider Bing Ads is you get a free coupon worth up to $100 to get started for free... Amazing isn't it? And did I mention that their support is great? They give me calls regularly to know how I'm doing.

Kontent Machine

Create super fast ranking contents and dominate the search engine ranking positions with Kontent Machine.
Kontent machine is a tool that helps you rank by creating powerful contents along side a link profile that will skyrocket your rankings.
Comes with tons of features and via this article you can save as much as 40% on this tool.

Email Marketing & List Building

Email marketing and list building is very crucial to every business both online and offline as it creates an avenue for re-marketing and retaining a customer.
Asides that, Top market researchers also find the method more effective than any other form of online marketing. Comparing email marketing to others... It performs best.

Here you'll find the best email marketing tools for your business.

---
Madmimi Email Marketing

This is perhaps my favorite email marketing tool. I had recently started using the software and I'm loving it already.
Madmimi email marketing support team is one of the best on the market and with Madmimi you get industry record deliver-ability speed to your subscribers inbox right of the bat.
Easy on newbies, Great and simple email marketing. I recommend Madmimi to everyone. Their pricing is quite affordable as well. For as little as $16 you can send unlimited emails to as much as 2000 subscribers.

Sendinblue Email Marketing Software

And again! There's Sendinblue of the most cheapest email marketing software provider on the market as well. Sendinblue's pricing is quite different from others.
With as little as $7.37 you can buy 40,000 email credits for your email marketing.
You can also have your emails personalized with your brand details and all. With it's dedicated IP plan you can be in full control of everything you send to your subscribers and manage every corner of your email marketing.
Great tool for small business owners.

Thrive Leads WordPress Plugin

Created by the Thrive themes team.. A fantastic WordPress plugin for placing super attractive optin forms on your website without touching a line of code.
Thrive leads is used and trusted by various online marketers due to the fact that it's feature rich and quite affordable as it comes with exit intent tech, Multiple form placements, Ready made templates, Welcome mats and lots more.
Make no mistake, It's one of the best email marketing plugin available and it seemingly integrates with most popular email marketing software.
GetResponse Email Marketing

Serving over 300,000 customers in over 150 countries worldwide GetResponse is one of the best email marketing software provider on the internet.
It's online marketing friendly as the hassles of sending limited content is taken away here and you can do as you like! Just don't over do it.
Amazing landing pages available and you can try GetResponse for 30 Days FREE! No credit card required or anything. Just signup and you have full access to the whole software.

Bloom Optin Form WordPress Plugin

Display beautiful optin forms in focal areas of your blog and grow your email list faster than you've ever imagine.
With the bloom optin plugin, You can design forms, place them in areas like below posts, in posts, sidebars in minutes... Connect to major email marketing software service providers in seconds.
Similar to Thrive leads... And comes with multiple templates to help you get started.

Instapage LandingPage Software

Ever since I started online marketing, I've had a thing for landing pages... How they work, How to build them and loa ds more. Why? Cos i know important it is to one's online business. It's not surprising that Dell has over 1000 landing pages.
In addition to that, It's discovered that landing pages are effective for 94% of b2b and b2c companies.

This led me to do many things, Publish a review of Instapage landing page software and a research that made me publish the top 5 best landing page creator plugins for WordPress..
Although BabsReviews Blog enjoys it's stylish landing pages from the Thrive Content Builder, I've used the Instapage Software for a few projects and i would rate it 5 stars... Great support as well.

Social Media & Marketing Automation

---
Buzzsumo

Find the most shared contents on the internet with the Buzzsumo tool. You must be wondering! Why would I wanna do this? Let me explain.
Brian dean came up with a Technique called skycraper technique. Used in creating contents that ranks on the search engines which involves analyzing the content that has performed best in an industry, Come up with something better and simply take over from there.
You'll be pleased to know that one Emil applied this method and not only sent his page to the #1 ranking domain for that keyword but also a turned it to a $100k a year business.
Sounds great... Isn't it.

Buffer Social Media Dashboard

If You're the type that runs multiple social media accounts for multiple businesses or perhaps have very little time to spend on social media then this awesome tool is for you.
Have it in mind that 68% or more of marketers say social media is important to their business and most business have found a customer via Twitter in 2012... (Source: Hubspot)
Buffer allows you add your social media profiles to one dashboard and schedule posts to go live on each of them from just one dashboard. Good thing is the basic plan is FREE and it's what I use....

Buzzstream Outreach Tool

This is a one of a kind social media + Link building + Outreach tool every smart online marketer must posses.
Trusted and used by folks like Mathew Woodward, Gael from authorityhacker and more.

Buzzstream poses to be the best outreach management and white hat link building software out there. If you were born in before 2015 then you definitely know how important outreach and link building is for you.
Buzzstream can help you speed the process up significantly so it's not as much as a chore as it sounds.

Marketo Marketing Automation Software

When it comes to modern arketing, Marketo is the thought leader and the go to company. The #1 marketing automation solution for organizations of any size.

Marketo offers quite a range of online marketing and automation tools including search engine marketing, email marketing, content marketing and other forms of marketing such as customer engagement marketing, real time personalization and more.

The Marketo software isn't just any tool but one every business should have in possession.

Facebook Multi Page/Group Poster

A while back i wrote an article about how to send your blog post to multiple Facebook groups at once — Which works pretty well. Even till now.
Why do that? The answer is simple. Traffic. But with this method you're tied to your blog posts/ webpages only but with the Facebook Multi Page/ Group Poster you can send links to multiple Facebook groups at once without even visiting Facebook.
Posting to Facebook groups with 5000 members alone earns you tons of eyeballs and perhaps clicks to your website. This is easier Facebook marketing for you and the software is a rather cheap and one time payment thing.
Ya dig?

Canva

Create amazing graphic designs with Canva. An online tool for designing stunning images of almost all types.
With Canva you can design good looking blog graphics, Infographics, Facebook page covers and lots more in minutes. Plus it's FREE.

Social Pilot

Similar to Buffer, SocialPilot is a social media management dashboard that allows you to add and manage multiple social media accounts from one dashboard.
Sounds fantastic Eh? The dashboard allows you to schedule posts on steroids and seemingly integrates with almost all other top software out there including Bitly, Magneto, Zapier, Etsy, ebay for online sellers.
The paid plan allows you to connect up to 200 social media accounts and 5000 posts in queue! Wow.. What makes sense about this whole thing is that here the option for personalized branding is available as well.

Pablo

Very similar to Canva, Pablo is a tool i have previously featured on this blog as one of the Buffer team's tool. Pablo lets you create beautiful and compatible social media friendly images in minutes.
Create images with different dimensions that works for each network, Instant access to a database of quotes to put on images you create, Instant download... Incredible.
I think Pablo is a great tool and everyone should utilize it.

Wrapping it All up...

It's been a heck of a first week of the year.. Awesome though but have been at this for over a week due to the fact that i have to put some things together for the new blog design and other offline duties.
I believe 2016 is going to be a great year for everyone. Online marketers included. Having these tools in your arsenal will boost your productivity by over 1000% and certainly will make way for you to focus on other things.
Hope you've enjoyed this list so far, If yes! or the other... Albeit Your feedback is very essential and you're just a few scroll away from getting to the comment form.
Thanks and do not forget to share too 🙂