13
Best Email Marketing Software Services For Small Business Owners 2016
Are you a small business owner or looking to start a business online? That's a wise decision.
... I mean! Choosing to have your business online! It's a great plan. But the competition is so fierce, I don't even need to be a blogger to tell you that. Most of the ideas you've got now? Someone's had them in the past but that's not your concern right? Right.
Let 'Em Know What You're About to Read!

To go strong online and ease yourself of the most strenuous task you have to carry out to get there (You know what I mean by there), You need some of the best tools from the various areas of marketing online starting from the web hosting + domain tools, WordPress tools, even till social media marketing tools. (See the full list here)
Anyways, There's much to be done with your online business to make sure the sales keeps on rolling in and for that you need a substantial amount of traffic.
The traffic? Can be channeled in through multiple forms of online marketing such as;
And others! One is left out.. Can you guess what it is? Email Marketing. One of the most powerful forms of online marketing.

Why is Email Marketing so Powerful?

Thoughts must've crossed your mind... This question to be precise. I've got an answer for you. But first here's the result of a survey i found on LaurenBenedetti.com.au

This proves one thing! Email marketing is the most profitable form of online marketing. It's been proven over and over again. In addition to that The direct marketing association (DMA) also came up with the conclusion after so many testing that.....
.... Wait for it, Wait for it, Wait... Almost there and Boom! For every dollar spent on email marketing an average of $43 is made in return!
For example Sony back in 2012 ran an email marketing campaign during Christmas period some few years ago to up-sell the Playstation vita like their other products Playstation plus was doing great. A lot of work and segmentation was put into it and in the end?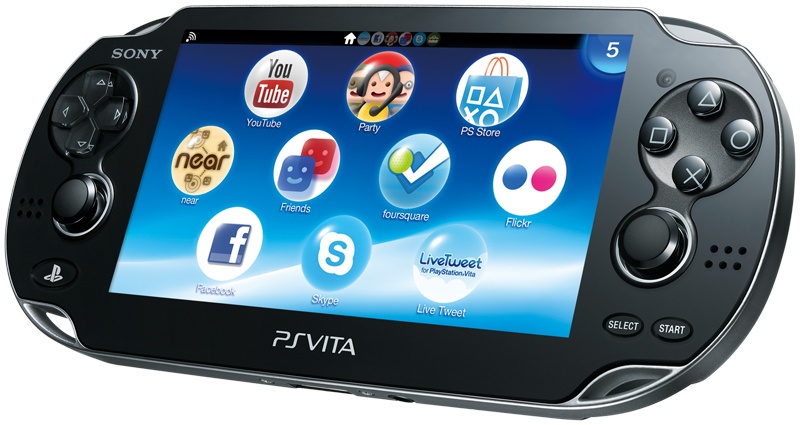 Not only was the campaign a success but a massive ROI of 580x was recorded for every £1 spent. Wow!

If your product is for business owners and not mainly for consumers, B2B!
Btob Magazine says that 59% of B2B marketers say email is the most effective channel for generating revenue, In addition to that it also says that 49% of B2B marketers spend more time and resources on email than on other channels.
Tell me, Seeing all this! Does it not light a bulb in your head already? For the first time or on a repeated occasion this could be your business thriving! Making such high ROI just because you chose to indulge yourself in what we call email marketing.

We could go on and on with what's up with email marketing and how it's making marketers big money! That could even prolong this article than it should but am afraid you might get bored so we'll keep them for later?.. Okay, Just one more to get you pumped?

Exact target found out that 66% of online consumers make purchases as a direct result of email. Wanna get in on this? Let's get started on the platforms to help you begin immediately.

But before then it's good for us to get things right! Let's know who this article is for so you don't end up wasting your time here reading this so:

Who is This Article For?

Glad you asked! Without wasting much time this post is for;
Aspiring online marketers who have plans of marketing online
Bloggers of all types of traffic will find this article very useful
Affiliate marketers and simple online money makers
Folks involved with online marketing with LITTLE budget
Generally small business owners! Here you'll find the best quality and cheapest email marketing services to go for.

If you're one of these listed above, Please keep reading 🙂 If otherwise please take a look at the popular post on the sidebar so you can have a feel of my most read articles or dive back to the homepage to see some recently published cool stuff.
Alright so, Moving on? Have i mentioned that there are over 3 billion email accounts as at last year and The Radicati group email marketing reports 2013-2017 also forcasts that by 2016, there will be 4.3 billion email accounts?

What year are we?

That's expected, Given the number or should I say increasing number of mobile users since Hubspot reported that 80.8% of users report reading email on mobile devices.
Now that you know how important email marketing is you must be ready to jump on the train as well. That's way cool we're getting there in a bit.
To get there you must've known that first you need an email marketing software service provider and as I've mentioned earlier here we're featuring the best of them all for small business owners.

Just a light warning: Email marketing requires skills to build an audience faster and market your product to them effectively, Luckily I know these and I'll be happy to teach you absolutely free.

So without wasting much time, These are the best and cheapest email marketing service software providers for small business owners like you and me.

MailChimp Email Marketing

Mailchimp was created by The Rocket Science Group and have been around for many years. More than 10 million people use MailChimp to design and send over 600 million emails every day.

That many people and so many emails sent in one day? Amazing!
With features that work for you and flexible email designs for brands of all sizes MailChimp might just be the way to. There are tons of features available such as;
Powerful Automtion For Online Sellers​
Advanced analytics to grow your business
Comprehensive mobile options that comes with​ (64% of decision makers read their email via mobile phones)
And many more...

In fact starting with MailChimp requires no money at all, When starting as a young Entrepreneur. You are allowed to garner up to 2000 subscribers and send up to 12,000 emails per month..
Giving the fact that you don't have to pay anything at all to get started, It's still fair. You can build your email list, send beautiful campaigns, Get access to free reports and insights.
But core features such as automation, Deliver by timezone, live chat support are missing but with as little as $10 per month you can get all these features activated.. Little right?
Don't get excited yet! You still locked up with your 12,000 emails p/month at least let's finish this article before you make a decision okay? There's still a lot more to talk about when it comes to email marketing for small businesses.
What i Don't Like about MailChimp

There will always be something! Well to start with giving 12,000 emails per month is a bit little but at least it's something, If you did manage to get up to 2000 subscribers you'll only be able to mail them 6 times a month (A bit fair)
Core email marketing features are missing and can't be triggered unless you upgrade, There's no support too so you're on your own with this one... How does it feel?
SendinBlue Email Marketing

Just like MailChimp Sendinblue email marketing has been online for quite a while too (maybe not up to MailChimp) making marketing campaigns of companies like BMW easier.
I have personally tried Sendinblue and they amazed me. Sendinblue is one of the top best email marketing software service provider for small businesses looking to engage their customers .
I mean over 15,000 people already love and use Sendinblue to market their business online. Businesses including BMW mentioned above, Speiegel, Cotap and others.
Lets put it this way, When it comes to making a list of cheap email marketing software Sendinblue absolutely deserves to be on the list.

Sendinblue's pricing is different from others. Here you pay for the amount of emails you send... And with as little as $7.37 you can send up to 40,000 emails per month to unlimited number of subscribers.
Yummy! So cheap.. Isn't it! No... It's no joke! Get excited. What's more? There's a free plan that lets you send up to 9000 emails per month for FREE. No credit card required here.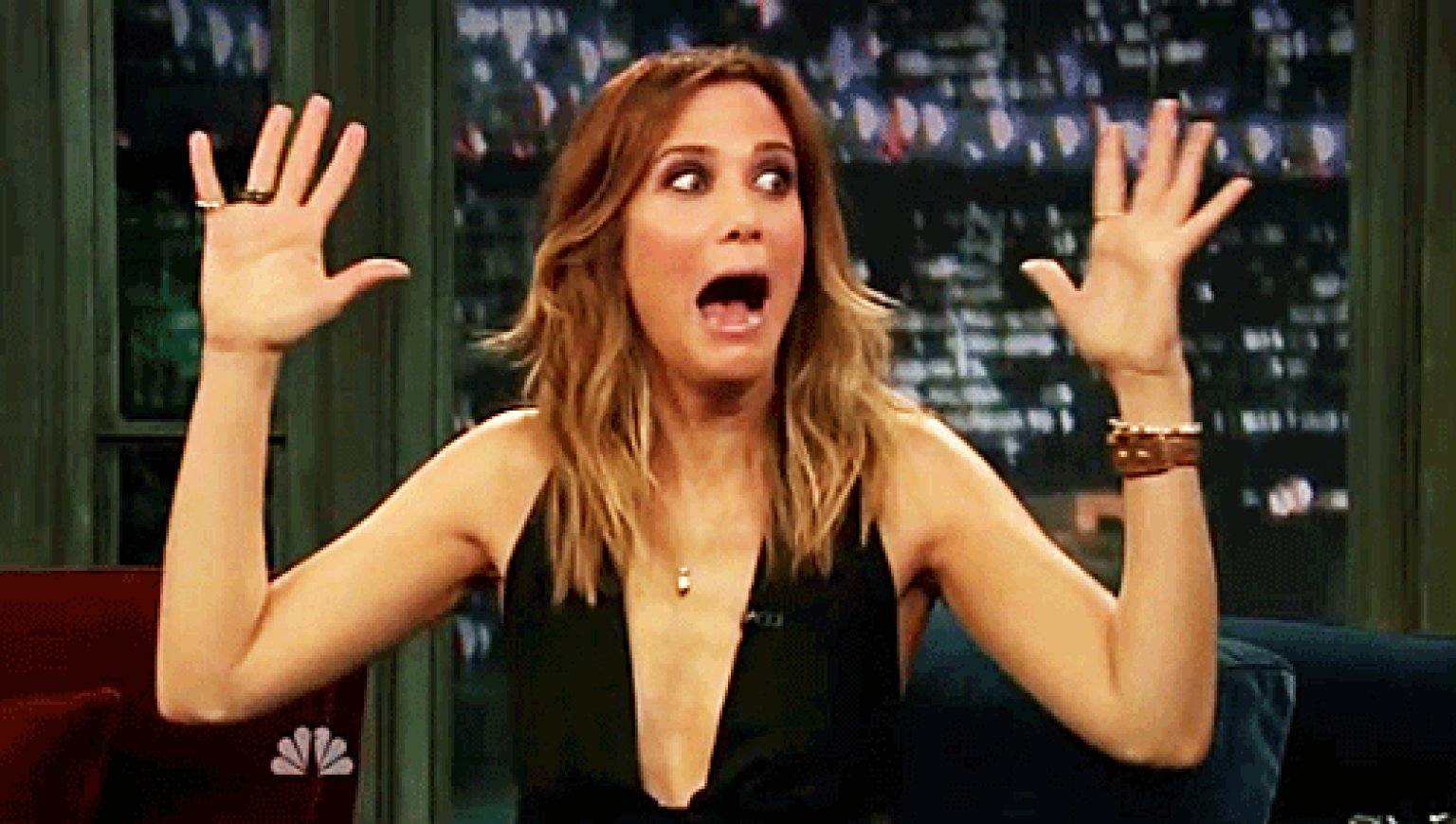 Least I forget, All the features you need to run a successful email marketing campaigns are here with great chat and telephone support. The team has helped me countless of times with what i needed consistently and on such speed that's remarkable.

What i Don't Like about SendinBlue

I really don't like the fact that Sendinblue doesn't allow us to send emails related to make money online or​ health niches. For some reasons & abuse. Best contact support to know if there's a place for you at Sendinblue or not.
I also have one thing against the $7.37 - 40,000 email option — For some reasons they don't remove the Sendinblue branding on the emails you send. But when upgrade gets past the first premium plan.. There's no limits 🙂 Only the email credits.
For now? Everything looks good, I mean.. I've got cheap email marketing, all the features that I need, Great support team to have my back when I'm confused! Awesomeness..
But not to worry! There are always other alternatives.

Zoho Campaigns Email Marketing

I just found out about Zoho campaigns email marketing recently although I've not tried it yet but what I'm seeing here looks good, mouth watering, like something that's going to be useful for every small business owner who wants to start an email marketing campaign.

Very similar to MailChimp email marketing, Zoho campaigns offer cheap email marketing and supports starting Entrepreneurs with free email marketin g as well. In fact with Zoho as the website says.
Prepare for effective email marketing... Yeah?
With Zoho campaigns you can reach and engage your customers by creating, tracking, and sending effective emails all credits to the Zoho campaigns email marketing software.
With this software you can either pay as you go or pay monthly subscription to keep your service active and kicking. See the snapshot below 🙂

Exactly like MailChimp's pricing and even better! Look at the highlighted part, What do you see? Free email marketing? Yes yes! This is an opportunity! Who knows? Unlike MailChimp, here may be support for you 🙂 I reach out to see.

I've also seen that Zoho Campaigns recently launched an app that helps you track your campaigns on the go. Know what that means? You won't miss anything! As it comes in, You know about it... It's available for Android users.

What i Don't Like about Zoho Campaigns

I think it's a little bit too early as I've not tested the platform much yet although I've signed up for an account and an update should come in anytime from now. Click HERE to stay updated 🙂
GetResponse Email Marketing

When talking about email marketing anywhere GetResponse deserves to be mentioned as they're very popular in this industry. Serving over 350,000 customers from 182 different countries sending over 1 billion emails monthly.
Neil Patel calls it his email marketing secret weapon. Other folks like Peep Laja from conversionXL loves the software cause of the UI (User interface) I couldn't agree more, It's clean and easy to understand.
There are many features available on GetResponse of which the most interesting is the huge library of over 500 professionally designed email templates and access to over 1000 iStock photos at no extra cost.
For the experts, There are also tools like A/B testing to know which is working and which is not, Mobile apps for Android & IOS to monitor your campaigns on the go, easy importing of email subscribers in minutes and lots more.
You can get started today, Test all GetResponse features for 30 days no questions asked, No credit card required and all features present then after that you pay as little as $25 per month to send unlimited emails to over 2499 email subscribers.
That sounds great for any business.

What i Don't Like about GetResponse

I've tried GetResponse, It's wonderful and the support is sorta responsive. Not much that I can complain about for now, Updates coming though.
And yes! It's best for those in the online marketing (Make money online) Niche.

Lets Stop Right There...

You must be wondering! Is lets stop right there an email marketing service software provider? LOL No... I'm just drawing your attention to a few things before we move on..

Well there's more to be made with email marketing if you continue reading.
For example LiverpoolVicoria (LV=) A company that sells insurance for cars, house, legal services adopted email marketing and automation to the core function of their online marketing..
Each time someone triggers something on the website an email is sent... From abandoned cart to Thank you emails after purchasing. Overall guess how much LV= made from their email marketing campaign?
They made £198.40 on every £1 spent n their email marketing efforts? Outstanding. That's over 300% ROI. So moving on? See the next software below;

Mailigen Email Marketing

Just like I did Zoho campaigns above, I just recently found Mailigen and they absolutely deserve to be on the list so far from what I'm seeing. The platform looks promising.
Similar to others Mailigen is an effective email marketing app that works for email, sms and social media markeing.
You'll also be pleased to know that Mailigen integrates fully with most popular platforms including Salesforce, Shopify, Facebook even ou r very own Zoho seems to be on the list.
Features looks good. There's a 30 days free trial that will show you around your new email marketing app after than you can pay a measly $10 per month to send unlimited emails to up to 500 subscribers.
Still sounds good to me though. If I were you I would try this 🙂

What i Don't Like about Mailigen

Whoa! Whoa!! Chill out... Just found out the app in the course of research for email marketing software service for small businesses however I'm totally signing up for this program. I'll keep you updated if you subscribe. I've also decided to write more email marketing articles since I'm growing my blog so you'll hear from me often.
ConvertKit Email Marketing

I had decided to add ConvertKit to the list when I saw neat bloggers like Sue from SuccessfulBlogging switch to the platform, So I had to check it out myself.
Looks promising. As I've seen here. ConvertKit was specially built for professional bloggers. What does that tell you? ConvertKit brings together all the perfect email marketing tools in one place so you can manage email marketing from one place and focus on other things you have to do.
You also get stylish optin form and email templates to help you grow.
For 1000 subscribers, You'll pay $29 and for up to 3000 subscribers you'll be charged $49 monthly. No limits, Unlimited everything. All within your reach.
I think this is a good fit for small businesses and professional bloggers.

Finally?

Madmimi Email Marketing

I've saved the best and my favorite email marketing tool for the last. What can I say? I'm happy with Madmimi email marketing. I can boldly say, Of all email marketing platforms I've tested! Madmimi seems to be easiest.

Not only was it easy but the support service is blazingly fast. This I have witnessed and I'm sure of. A while back, a good friend Adrian Jock went around testing the support system in the email marketing industry and how fast it is.. guess who took the first place?
There's nothing more cool than running into a problem with your email marketing and contacting someone to get a reply in some few minutes help you solve your problem, In fact with the Madmimi team... There's always someone around to help you out.
But hey! Not only is the support team fast, Madmimi is also one of the cheapest as well. With as little as $16 per month you can send unlimited mails per month to 2500 subscribers.
Amazing yeah? Unlimited mails, Unlimited storage, Premier support, full features and more.. That's what you'll get and this is no hyping! It's what I'm currently enjoying. If you join my newsletter HERE, The next email I'll send out will be powered by Madmimi.
This is no fluff! I recommend Madmimi to business of all sort. Totally worth it 🙂

What i Don't Like about Madmimi

Honestly I'm pumped about Madmimi email marketing. Love it. Easy, Fast and cheap. Makes you want to run email marketing campaigns every now and then but the free trial feature is limited to just 100 subscribers.
You can keep those for life. Still looks good but would have settled for more 🙂

Wrapping it up

Email marketing is so so profitable for every business whether small business or large business. Why? It has the power to skyrocket your sales overnight. It has been confirmed over and over again that of all forms of online marketing Email marketing provides the highest ROI.
The graphics below from Business2Community explains the benefits of email marketing.

You run a business? Then you should totally be in on this! These email amrketing service software is not for small businesses only. Your business could tap on to it too.
But if you have large budgets then advanced tools like Infusionsoft and the rest could help you.

With all these set, We've come to the end of this article. Have i left anything out or have I added a service that shouldn't have been there.?Is this list cool? I'll really love to know what you think.. Please leave your feedback using the comment form below.
Oh and one more thing! Do not forget to share 🙂

Let 'Em Know What You Just Read!